Accueil / Home page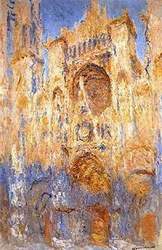 Liens / Links
Early Cretaceous Tethyan Stratigraphy
The broad objective of this project is to build a detailed knowledge of the Early Cretaceous stratigraphy in the Tethyan realm. The approach will be systematic through the integration of basin reference sections (stratotypes), basin or platform control sections, biostratigraphic data, and sequence stratigraphy (plus any information which should support correlations).
Geology of the Middle East oil province
This site focuses mainly on the stratigraphy and the paleontology of Middle East oil province (that is the United Arab Emirates, Qatar, Oman, etc.).
Le Crétacé inferieur de la Costa Blanca au Nord-Est d'Alicante (Espagne) [French]
The Busot-Altea area (NE of Alicante, Spain) is located in the eastern end of the External Zones of the Betic Cordilleras. During the Early Cretaceous times, it has been a particularly unstable area. B. Granier (1987) gave a personal interpretation which has slightly changed today. This site which presently includes 50 figures or photos offers a fine opportunity for a virtual field trip in southeastern Spain, next to Benidorm beaches.
Early Cretaceous calcareous Algae [English]
Catalogue of the Early Cretaceous calcareous Algae, dealing mostly with the Dasycladales and their representatives.
Carnets de Géologie [French/English]
A new geoscience magazine in an electronic format dealing with carbonates, stratigraphy, sedimentology, and paleontology.